How to Erase Wrinkles, Pimples and Skin Blemishes
We all are not ideal. Yet we all sometimes want to look a bit more ideal than in real life. Dating websites, family and prom albums, resumes are certainly places where skin blemishes or pimples are not welcome. So how would you conceal that nasty pimple or redness on the face? Tons of makeup? There's a better option - Inpaint!
With Inpaint you can easily retouch a photo and momentarily disguise various skin defects, even the worst of them. Here is how this can be done:
Step 1: Open a problematic photo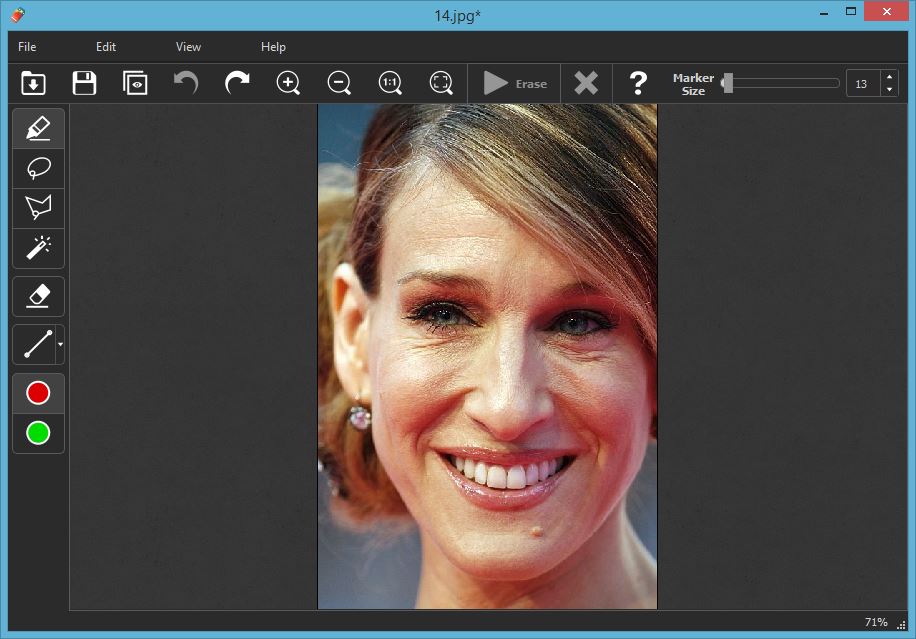 Step 2: Select skin defects
Select pimples, wrinkles and other skin blemishes using the Marker tool, or the Magic Want tool. Adjust the size of the Marker for more precise selection.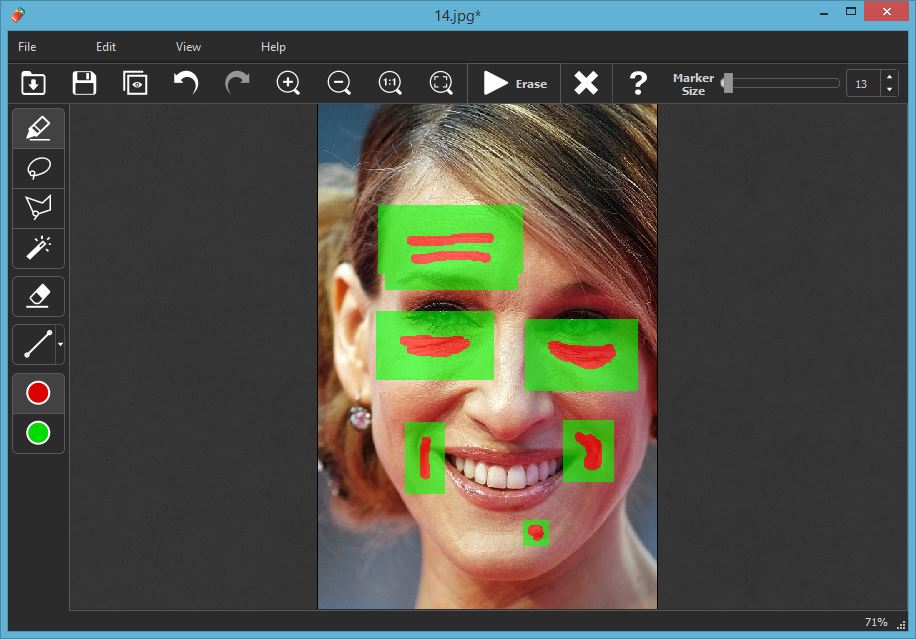 Step 3: See them disappear
Run the retouching process and watch the face becomes clearer, younger, and more attractive!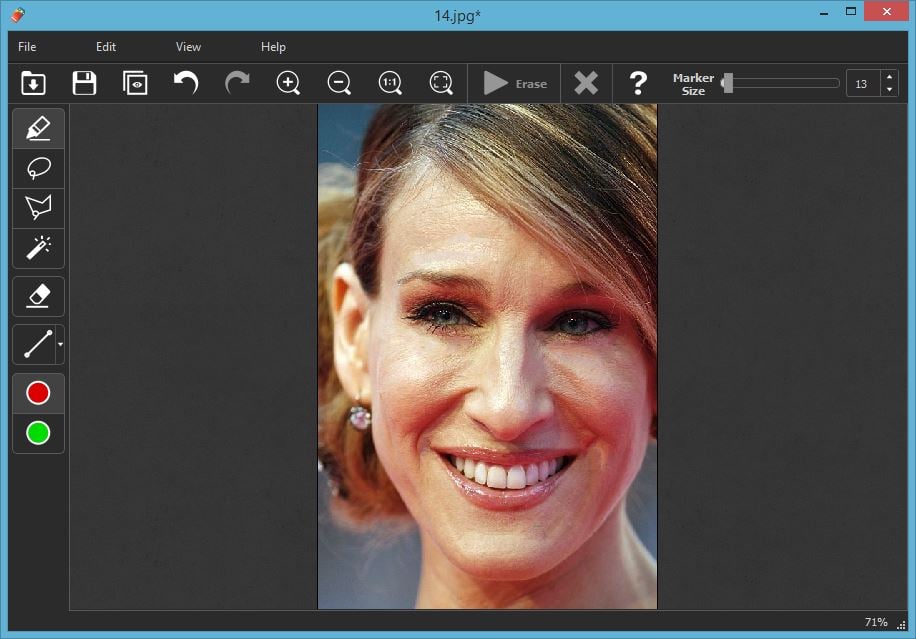 ---
Customer Feedback:
The app can also easily remove time and date stamps from photos, remove blemishes from a face, or repair old scanned photos to get rid of tears or other defects.

TUAW